Racing Auto Transmissions from
Street to Strip (Pro Mod) 3000 Hp TurboGlide
We Build to your specifications.
Nuk-CobraGlide III 3000 Hp
CobraGlide II 2500 Hp
CobraGlide I 2000 Hp
ProGlide II 1800 Hp
Pro Glide I 1500 Hp
1.76 Super set Glide 1000 Hp
GM Th350, Th400, 4L60E, 4L65E, 4L80E and Th200
Ford C4 and C6
Chrysler 727
3000 Hp TurboGlide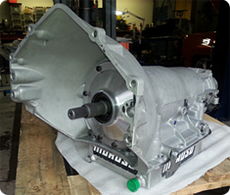 Powerglide 3-piece Super Case
that is made of 356-T6 Aluminium
No external blast protection required.
SFI spec 4.1 - 30.1
Needle bearing planetary support and yoke support.
Bellhousing to GM, Ford and Mopar.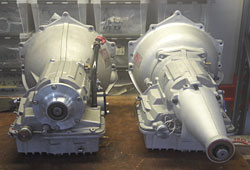 Street/Race 6L80E
6-speed High Horsepower Transmission
Manual valve body.
No electronics and lockup.
Handles 1200 horsepower.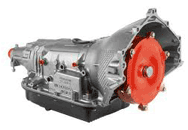 Street/Race TH700R4 / 4L60E 4-speed Transmission
Manual/Transbrake valve body.
10 inch lockup converter.
Handles 1000 horsepower.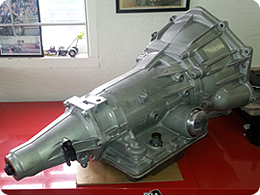 Clutch Drums
5-10 plates of steel/aluminum and aluminum with steel insert.
Aluminum clutch drum with three times longer life of the plates.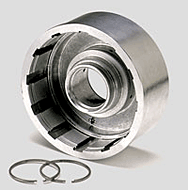 Valve bodys
Manual valve body (forward or revers).
Transbrake valve body (forward or revers).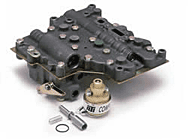 Planatary gearset
VASCO gearset. 1000 Hp to 3000 Hp power range.
Helical or straight cut gear teeth.
Aluminium carrier or Steel carrier.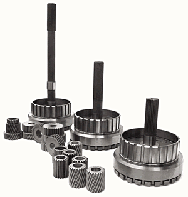 Oil-pumps
High performance standard front pump.
Aluminium super front pump.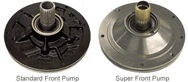 Call or Email us for a Quote