Do you need to repair or renovate your gearbox?
We carry out repairs and complete renovations on automatic transmissions and manual gearboxes
for the most common car brands.
We repairing and renovating for car brands as Audi, BMW, Chevrolet, Chrysler, Citroen, Ford, Honda, Hyundia, Jeep, Mazda, Mercedes, Mitsubishi, Nissan, Opel, Peugeot, Renault, Saab, Seat, Skoda, Suzuki, Toyota, VW and Volvo.
With the recent knowledge and updates to of the software, in order to avoid similar errors in the future.
We have 25 years experience in the most common transmissions.
Even racing transmissions



CONVERSION KIT
Convert your Chrysler / Dodge / Plymouth with GM 4L80E / 65E / 60E or TH700R4
For those who want a smooth overdrive transmission


CONVERSION KIT
For AOD transmission.
Complete to Ford Mustang between 1965-73

Price 7.470 SEK

(VAT is added)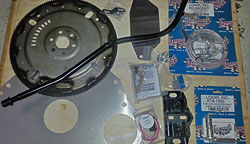 REBUILDING YOUR ENGINE
To screw- compressor/centrifugal compressor feeding.
The easiest, most dramatic and most reliable boost in horsepower and torque over the entire rev range

See more here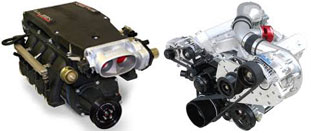 | | |
| --- | --- |
| | TH350 High Performance Transmissions / Transbrake 850Hp Full Race and TH350 light weight 850HP Transbrake/Manual SS/Full race |
| | TH400 High Performance Transmissions / Stage II (800Hp), Stage III (1000Hp+), Stage IV (1500Hp), Stage V (2000Hp) and Stage VI (2,10 2step 2000-3000Hp), also with ATI Supercase SFI |
| | TH200-4R High Performance Transmissions / Stage I - Stage III and Full Race |
| | TH700R4 / 4L60E / 4L65E High Performance Transmissions / Stage II (500Hp+), Stage III (650Hp+), Stage IV (800Hp+) and Stage V (1000Hp+) |
| | 4L80E / 4L85E High Performance Transmissions / Stage I (500Hp+), Stage II (650Hp+), Stage III (800Hp+) and Stage IV (4L80E/85E 1200Hp 2,75 or 2,48 ratio) also light weight, 12inch High stall converter 2400rpm, 10inch Lockup converter 2000-5000 rpm stall speed, TCM control box |
| | 6L80E / 6L90E High Performance Transmissions / From standard to the version that can handle 1000Hp |